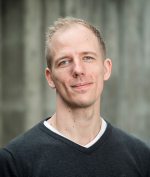 Cyber security specialist (M.Sc, CISSP, CISA) with 15+ years of experience from military and other high-security environments with a particular interest in Microsoft-based infrastructure.
Notable assignment includes:
Lead security architect for several major IT projects.
Policy work on group level for one of Sweden´s largest companies
Extensive technical experience from both design, audit and daily security operations. Today my focus is exclusively offensive engagements.

Areas of expertise
Windows Security Architecture
Risk Analysis and Management
IT security in military applications

Other stuff:
Cofounder of Engvall Security AB.
Part of the investor network First Gate Invest AB that invests in promising startups.
Runs an arable farming operation growing organic wheat, rapeseed and oats.
Property investment

Contact details
Employer: Truesec
E-mail: jonas.haglund@truesec.se